Aside from what you've possibly been taught or tend to think, saving money and building wealth are really two different initiatives. As complicated as life can get, you shouldn't have to worry about these matters. However, it pays to work with a Texas financial advisor who thoroughly understands your financial picture, to nurture this responsibility for you.
If you're like most busy individuals and families, you're dealing with financial issues that can feel challenging. With a custom-built financial roadmap, you can ensure you're staying on track to meet your life goals without veering off course. We help you prepare for the financial twists or turns of life, so everything feels more manageable and aligned.
What is investment management and how does it work?
Investment management covers the bases of governing financial assets and other investments. This involves devising a short and long-term strategy for acquiring and disposing of portfolio holdings, stock selection, buying and selling investments, budgeting, banking, tax planning, financial statement analysis, monitoring of existing investments, etc. Investment management usually focuses on managing an investment portfolio's holdings, and the trading of them to achieve your specific financial goals.
This can also be called wealth management, money management, and portfolio management. If you have not yet interviewed or worked with an investment manager, or have had a bad experience in the past, see if your values and beliefs align with PAX, for investment management in San Antonio, TX.
It's helpful to know that we provide many management styles for investing, such as:
Read: How to Invest During Times of High Inflation
Investment managers can work with both individuals and institutions, or either or. At PAX, we focus on serving individuals, families, and business owners, pre and post-retirement.
Note: Financial advisory firms that manage over $25 million in assets must register with the SEC and accept fiduciary responsibility toward clients.
Why is investment management important for building wealth?
By managing your wealth mindfully, you can potentially accumulate more of it over time.
For example, let's say you save 10% of your income annually. That money will add up over time, and you will end up with a nest egg that you can use when you need it. However, if you invest your saved funds, your nest egg can create more wealth through earning interest or dividends. Accumulating true wealth starts here.
Knowing where to invest your wealth is the game-changer, and what differentiates investment advisors from one another. Not all have the same practices and methods, so making sure you approve and align with their strategies is essential, so there are no conflicts of interest. By working with a fiduciary financial advisor in San Antonio, you can avoid that.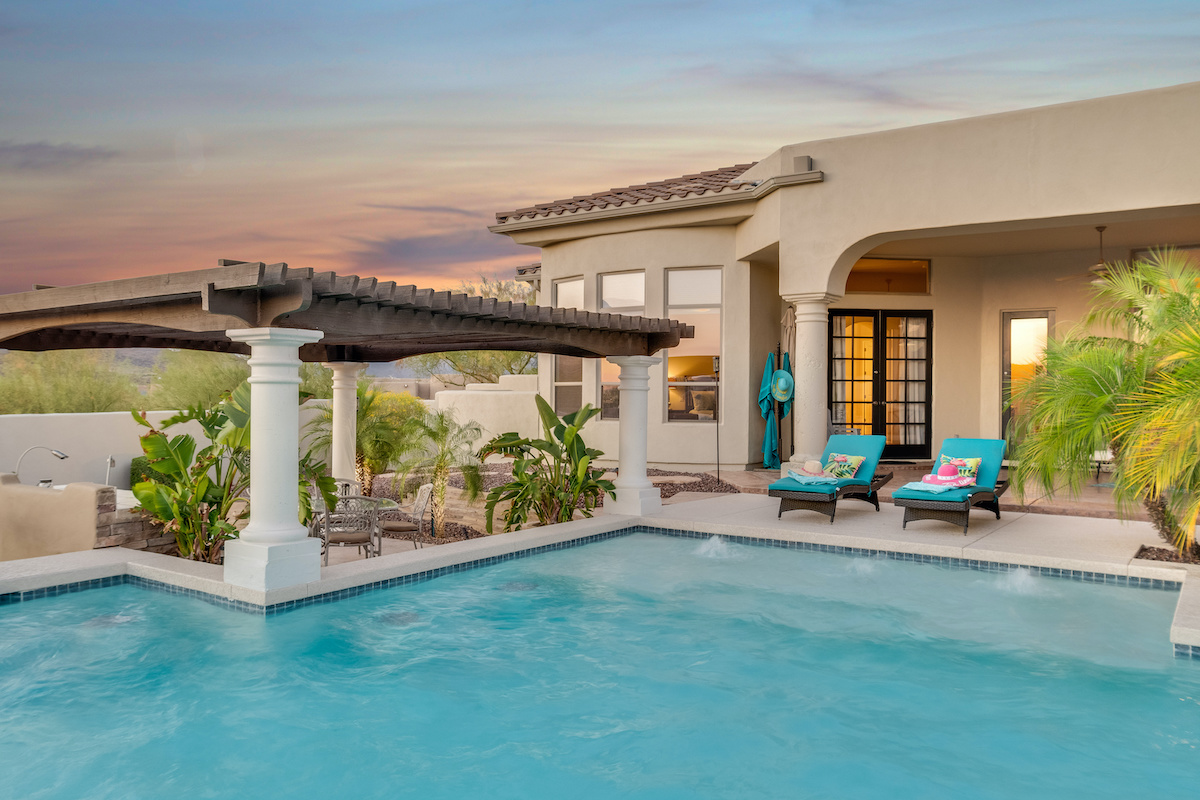 In order to make it through unforeseen pandemics, financial hardships, bear and bull markets, unexpected medical expenses, high inflation, job loss, etc, having wealth is helpful. Unfortunately, building wealth can be difficult or feel impossible for many families who have not yet experienced working with financial advice and support. Debt, bills, rent, mortgage payments, education costs, vehicles, and cost of living can leave little or no funds left over to save and invest.
Wealth is technically a family's assets minus their liabilities. Assets include the money you have in all of your accounts and the possessions you own. Your liabilities include debts like your mortgage, car loan, credit card balances, and loan debt. This is what makes retirement accounts and homes the first types of assets that the typical U.S. household begins to build wealth, also known as the American dream.
The benefits of having an investment manager
If you know your way in the investment world and have the time to manage your assets, wonderful. If not, it's time to call our certified financial planners in San Antonio, TX. You don't have to guess or make important investment decisions alone, nor should you. It helps to know that your assets are being analyzed and researched diligently by a professional, backed by years of study, experience, and knowledge of the investment industry.
Having an investment manager on your team can help you diversify your portfolio, maintain liquidity, identify hidden investments, manage risk, avoid common pitfalls, create a secure foundation, and protect your portfolio in any market condition. All of this essentially provides you peace of mind which leaves room for a higher quality of life. At PAX, we want to help you live in the moment, not worry about your investments.
How to find the right investment manager for you

Don't settle when looking for the right investment manager and financial advisory firm to work with. Ultimately, this should be a long-lasting, professional relationship.
Make sure that the wealth advisors you team up with are fiduciaries, putting your best interests ahead of their own.
Make sure they have experience working with individuals and families in your tax bracket.
Be certain that their investment strategies resonate with you. If their practices go against your values or faith, keep looking.
Consider ordering my book: The Grand Money Chasm: Ten Effective Strategies to Build a Money Legacy Within Your Grandchildren. If you are concerned about your grandkid's view of money or lack of appreciation for hard work, this book will give practical ideas for how you can reframe the way grandkids look at money.
What are the costs of investment management services?
You deserve to know exactly what you are paying and what you get for your money. Management fees often range from 0.10% to upwards of 2% of assets under management (AUM). The fees charged are generally attributed to the investment method used by your investment manager.
Typically, the more actively managed a portfolio is, the higher the management fees, since this requires more energy, research, and effort. Someone has to keep the lights on, right? We would love to share our transparent pricing with you, so give us a call to schedule a time to talk or meet!
With PAX Financial Group, you get advice from fiduciary advisors who are passionate about investing in your life. We look forward to hearing from you very soon.
*Biblically Responsible Investing ("BRI"), Values-Based Investing ("VBI") involves, among other things, screening for companies that fit within the goal of investing in companies aligned with your values, whether they are religious or secular. Such screens may serve to reduce the pool of companies considered for investment. Investing involves risk. BRI and VBI investing do not guarantee a favorable investment outcome.
This material is provided by PAX Financial Group, LLC. The opinions voiced in this material are for general information only and are not intended to provide specific advice or recommendations for any individual. The information herein has been derived from sources believed to be accurate.
Please note: Investing involves risk, and past performance is no guarantee of future results. Investments will fluctuate and when redeemed may be worth more or less than when originally invested. This information should not be construed as investment, tax or legal advice and may not be relied on for the purpose of avoiding any Federal tax penalty. This is neither a solicitation nor recommendation to purchase or sell any investment or insurance product or service, and should not be relied upon as such. All market indices discussed are unmanaged and are not illustrative of any particular investment. Indices do not incur management fees, costs and expenses, and cannot be invested into directly. All economic and performance data is historical and not indicative of future results.