Financial Planning in San Antonio
IS DIFFERENT THAN IN OTHER PLACES.... TAX LAWS ARE DIFFERENT..... THERE ARE DIFFERENT RETIREMENT PROGRAMS AND SERVICES..... THE COST OF LIVING IS DIFFERENT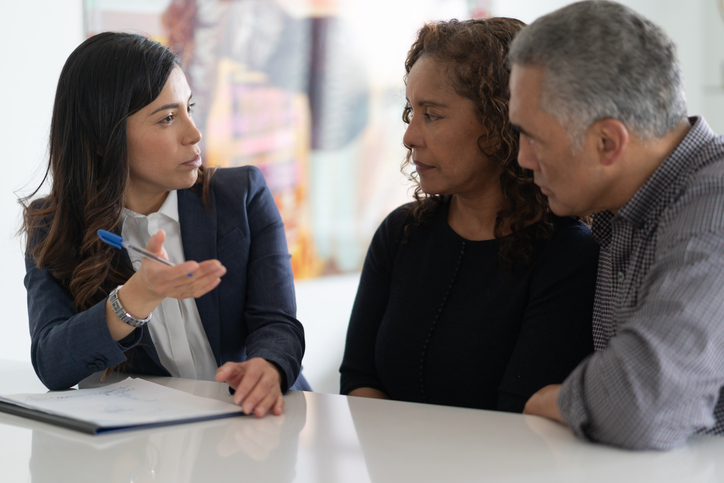 Whether you're a college graduate starting your first job, a professional looking towards retirement, or an individual wanting to leave a lasting legacy for your loved ones, proper financial planning can play a critical role in your ability to pursue your goals.
Fortunately, if you're in the San Antonio area, a wealth of resources are available, including this comprehensive guide to financial planning in San Antonio, Texas.
In the Quick Guide, we'll discuss important topics such as:
Financial fears
Components of Financial Planning
Financial Planning Based on Life Stages
Specific Considerations for Financial Planning in San Antonio
Choosing a Financial Advisor in San Antonio
The Benefits of Working with a Local Financial Planner
How Financial Advisors are Compensated
This material is provided by PAX Financial Group, LLC. The opinions voiced in this material are for general information only and are not intended to provide specific advice or recommendations for any individual. The information herein has been derived from sources believed to be accurate. Please note: Investing involves risk, and past performance is no guarantee of future results. Investments will fluctuate and when redeemed may be worth more or less than when originally invested. This information should not be construed as investment, tax or legal advice and may not be relied on for the purpose of avoiding any Federal tax penalty. This is neither a solicitation nor recommendation to purchase or sell any investment or insurance product or service, and should not be relied upon as such. All market indices discussed are unmanaged and are not illustrative of any particular investment. Indices do not incur management fees, costs and expenses, and cannot be invested into directly. All economic and performance data is historical and not indicative of future results.