Connecting your faith to your financial life is an important step for many Christians. It can be challenging to ensure that your money is being used responsibly and ethically following the teachings of Jesus Christ. To ensure that you are making sound decisions when managing your finances, working with a Christian financial advisor who shares your values and beliefs is essential.
In today's rapidly changing world, making wise financial decisions has become increasingly important. As a Christian, it's essential to consider the practical aspects of money management and how your faith can guide your financial choices.
In this blog, we'll delve into the importance of connecting God and your finances, focusing on Christian financial planning in San Antonio, TX. We will also discuss the benefits of partnering with a Christian advisor in Texas who can help you align your financial goals with your spiritual values.
Christian Financial Planning in San Antonio
San Antonio has a vibrant Christian population, making it an excellent city for those seeking help from a Christian financial advisor. When you think about who will help you oversee your financial future, you ideally want a financial professional who understands the importance of living according to biblical principles.
They should also have extensive knowledge about how best to invest in today's markets while still adhering to these values. When working with a CERTIFIED FINANCIAL PLANNER ®, it's crucial that you understand their specific approach and what services they offer so you know they're right for you.
Finding the Right Financial Advisor
​​A comprehensive online search is one of the best ways to find a reliable financial advisor. Search platforms like Google, Yelp, and LinkedIn can also provide valuable reviews, recommendations, and professional profiles. While searching, pay close attention to the designations and certifications held by potential advisors, such as CERTIFIED FINANCIAL PLANNER ®– (CFP ®), Chartered Financial Consultant (ChFC), or Accredited Investment Fiduciary (AIF), to ensure they have the necessary credentials to help you achieve your financial goals.
To further screen your prospective financial advisor, utilize the Financial Industry Regulatory Authority (FINRA) and the Securities and Exchange Commission (SEC) databases to check their compliance records. These resources can provide crucial information about an advisor's registration, potential complaints, and disciplinary history. Additionally, by checking their compliance with the Investment Advisers Act of 1940 and FINRA rules, you can assess whether they maintain a high standard of professional conduct that puts their client's interests first.
By taking these steps to thoroughly research and verify the credentials of your potential financial advisor, you will be better able to make an informed decision and entrust your financial future to an experienced, qualified professional.
Why Choose a Christian Advisor in Texas?
When managing your finances, finding a financial advisor who understands your values and can help you create a financial plan that reflects your faith is essential. A Christian advisor in Texas can provide valuable guidance and support, allowing you to make wise financial choices that align with biblical principles.
Why Connect God and Your Finances?
As Christians, we are called to be good stewards of God's blessings, including the financial resources He entrusts to us. By integrating our faith into our financial planning, we demonstrate our commitment to God and our desire to honor Him with our financial decisions. This approach can lead to greater contentment, more responsible spending, and increased generosity as we learn to see our finances through the lens of our faith-based decisions.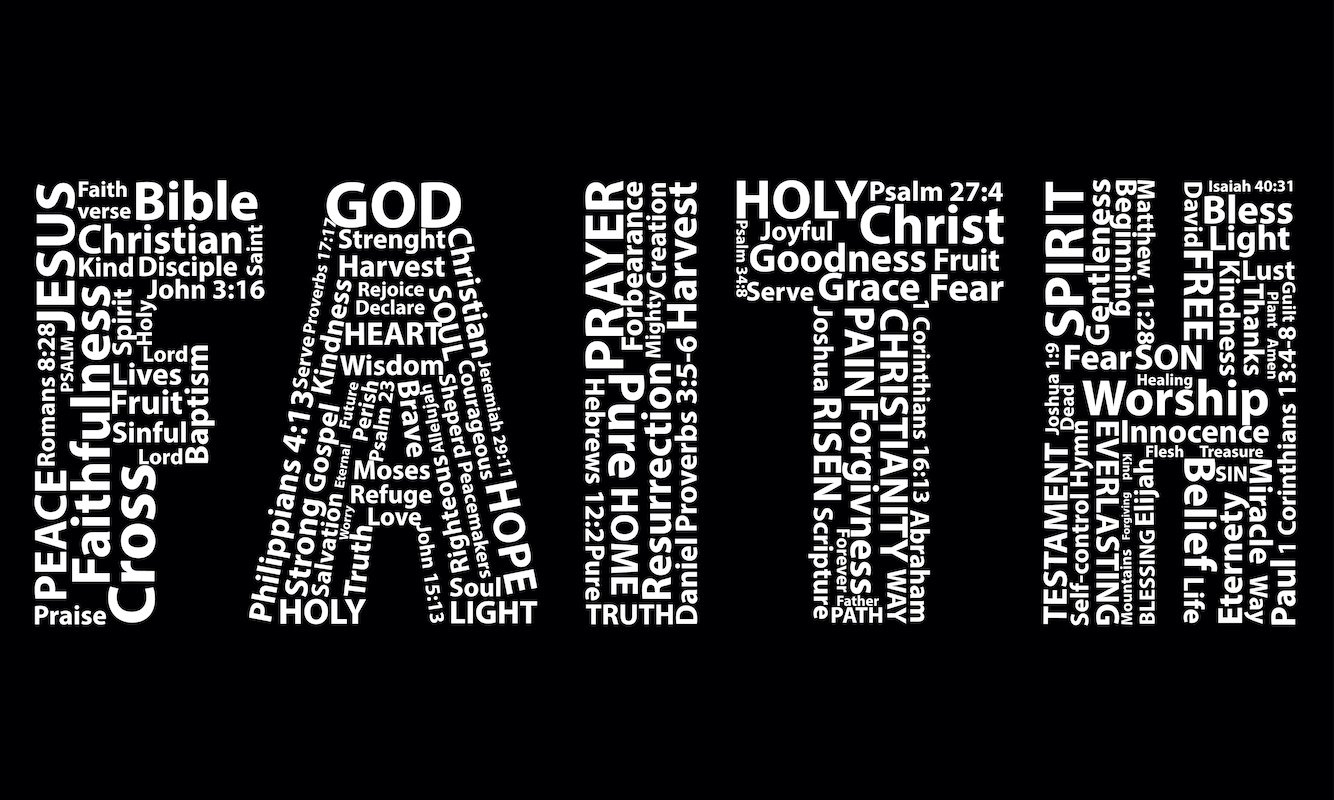 Here are some key reasons why connecting God and your finances can be essential to your pursuing financial stability.
Biblical Principles: The Bible offers wisdom and guidance on managing finances, including principles on budgeting, saving, investing, and giving. By incorporating these teachings into our financial planning, we can make better decisions that honor God and help us grow in our relationship with Him.
Purposeful Living: Integrating our faith into our finances allows us to live a more purposeful and intentional life. This perspective can help us prioritize our spending according to what truly matters, such as supporting our family, investing in our spiritual growth, and contributing to our community.
Stewardship: Recognizing that everything we have belongs to God encourages us to be good stewards of our resources. This perspective can lead to wiser financial decisions and a more generous attitude, knowing that we are ultimately accountable to God for how we manage our wealth.
Contentment: By focusing on God's provision and trusting in His promises, we can cultivate a sense of contentment and gratitude for what we have. This mindset can help us resist the temptation to overspend, accumulate debt, or prioritize material possessions over our relationship with God and others.
Generosity: Connecting God and your finances can inspire greater generosity, both in terms of time and financial resources. As we grow in our understanding of God's generosity toward us, we can become more motivated to give back to others and support worthy causes that align with our faith.
Shared Values: A Christian advisor will share your faith-based values and be able to provide guidance that aligns with your beliefs. This mutual understanding can lead to a more trusting and supportive relationship as you work together to achieve your financial goals.
Holistic Approach: Christian financial planning goes beyond simple wealth management. A Christian advisor in Texas will consider not only your financial needs but also your spiritual growth, family dynamics, and other aspects of your life that impact your financial decisions.
Ethical Investing: Many Christian advisors are knowledgeable about ethical investing options and can help you make investment choices that align with your faith. This can include investing in companies that adhere to biblical principles.
For many Christians, connecting their faith to their financial life is an essential step in ensuring that their money is being used ethically and responsibly. Working with a Christian financial advisor in San Antonio can help ensure that your investments are consistent with the teachings of Jesus Christ while also participating in today's investment opportunities. By doing your due diligence and researching potential advisors thoroughly, you can be sure you find the right one.
Investing with integrity looks different for each person, but when armed with knowledge and understanding of biblical principles, it's possible to ensure your money is invested ethically and responsibly. Connecting God and your finances can create a meaningful relationship between how you invest and how you live out your faith daily.
This material is provided by PAX Financial Group, LLC. The opinions voiced in this material are for general information only and are not intended to provide specific advice or recommendations for any individual. The information herein has been derived from sources believed to be accurate. Please note: Biblically Responsible Investing("BRI") involves, among other things, screening for companies that fit within the goal of investing in companies aligned with biblical values. Such screens may serve to reduce the pool of high performing companies considered for investment. Investing involves risk. BRI investing does not guarantee a favorable investment outcome. Past performance is no guarantee of future results. Investments will fluctuate and when redeemed may be worth more or less than when originally invested. This information should not be construed as investment, tax, or legal advice and may not be relied on for the purpose of avoiding any Federal tax penalty. This is neither a solicitation nor recommendation to purchase or sell any investment or insurance product and should not be relied upon as such.