Get your copy of 18 to 80
Learn About PAX
I'm passionate about helping you invest in your life. I have no doubt that something resonated with you that drove you here, welcome!
Are you ready to face your future with confidence?
Did you want to learn more about retirement planning for the real world?
Whatever the reason, I'm glad you are here. You can find the resources I mentioned in the interview down below. Make sure to look around the site to learn more and see the newest resources to help you secure your future.
We help you with financial planning for retirement, which most advisors do.  But we go beyond that since your retirement is about far more than just investments. Reach out to us today. Schedule your initial consultation!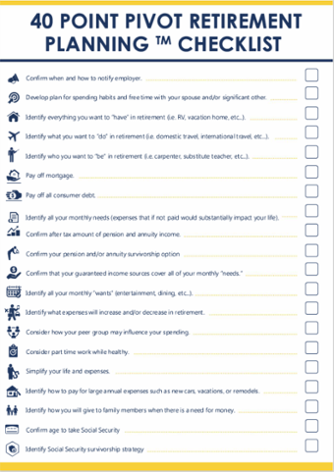 At PAX Financial Group we call it PIVOTING.
Instead of retiring, we want you to PIVOT to the next chapter of your life, with purpose.